课程介绍
Learning Objectives:
Satisfy the tutoring needs of core subjects of your grades - One-Stop package of 20-hour sessions, you can flexible allocate among the topics and improve your study results with our local and international educators. Satisfaction guaranteed.
Product Features:
Small group interactive class
Tailor made for your grade and local curriculum
You decide which subject to take and how many sessions (1 hour each session)
Local or international tutors with great experiences
Go with schedules or request your own time
Subjects offered:
Based on your grade and learning needs, you can decide which subject you want to take and allocate the number of sessions for each subject: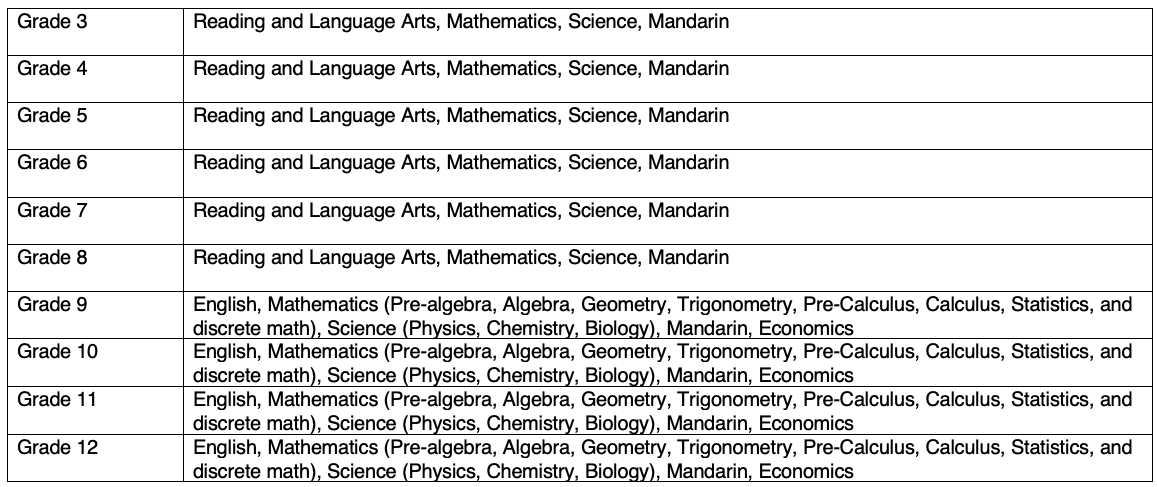 Experienced Tutors: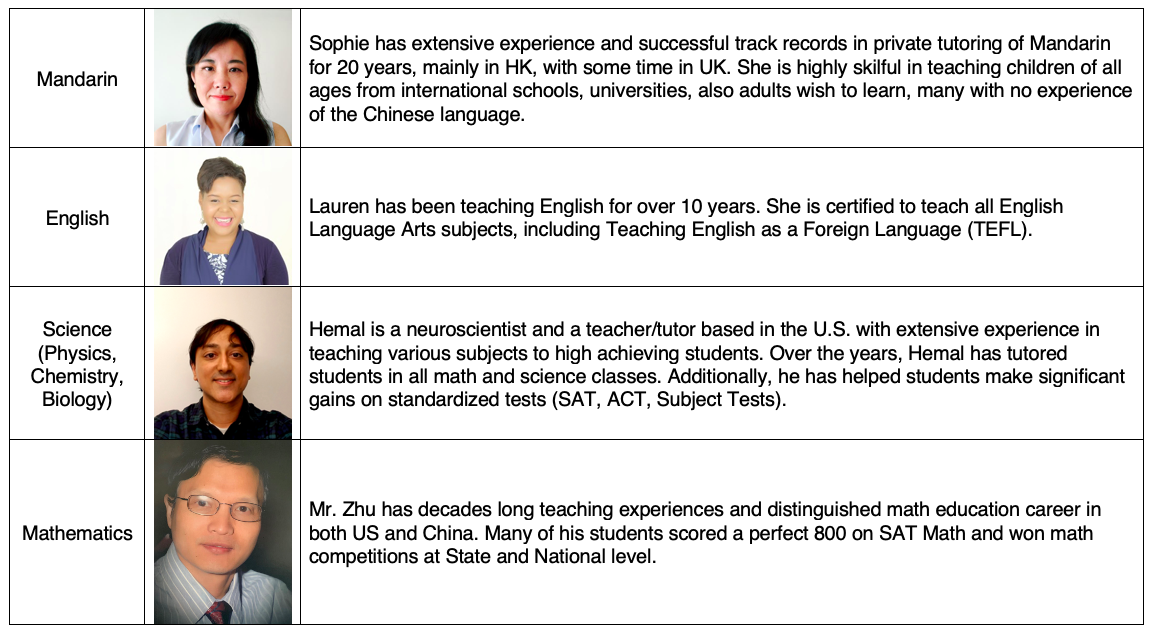 How to Request Class sessions:
After purchase of the tutoring package, go to "My Courses"

Under the menu "Packages", Choose "Request Class".

On the page that opens, Select "Grade" and "Subject".


Choose the number of sessions and time schedule. If you don't find suitable time, you may write down in "Remark" to request your preferred class time. click "Book Now" to submit


Our customer service will help allocate the classes after your request. Please check the status of the classes on "My Courses".