课程介绍
Learning Objectives:
Choose your own subjects and hours and learn from our experienced tutors
Features:
Top tutors from US, UK and HK help you succeed on school subjects.
Interactive small group online classes / you can also invite your friends to learn together.
Tailor made for your grade and need, you decide which subjects and for how many sessions - any combination is ok
1 hour for each tutoring session.
No travel and waiting time - this is your one-stop shop for all tutoring needs! - We work until you are satisfied
Subjects provided:
Based on your subject, grade and learning needs, you can decide which subject you want to take and allocate the number of sessions for each subject: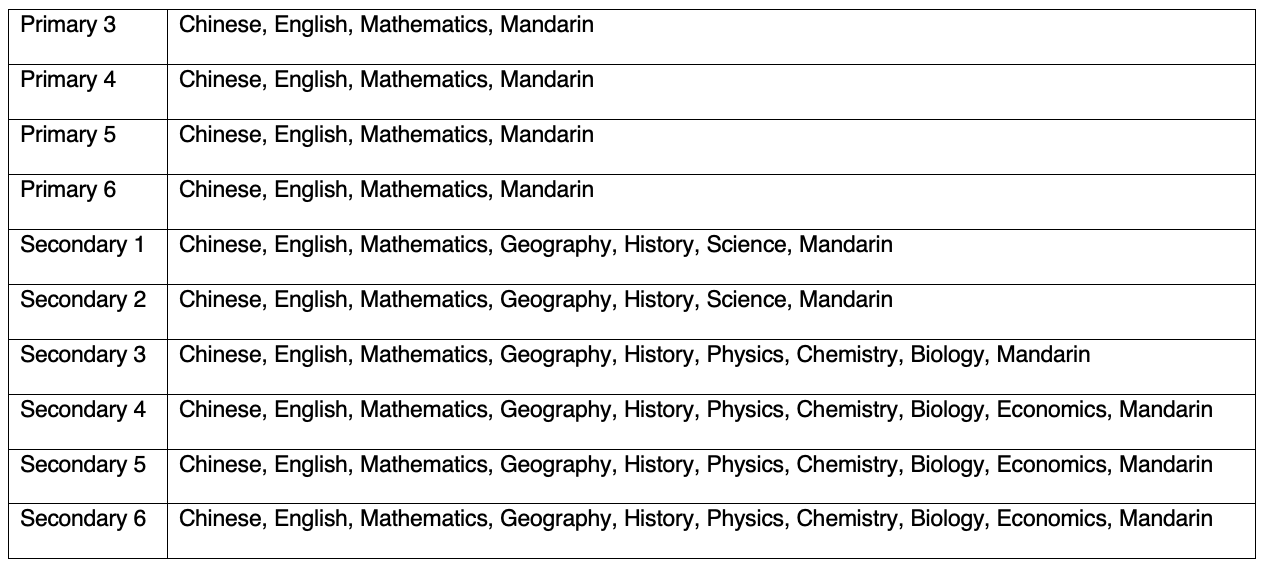 Tutors: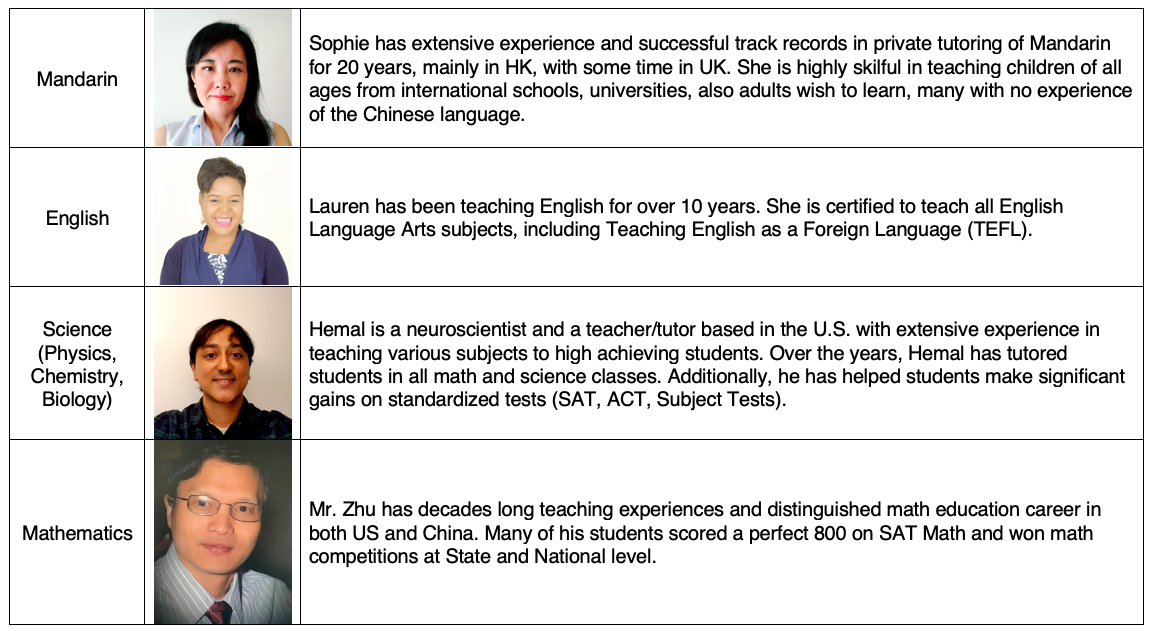 How to request and enroll classes:
Choose "Book Now", pay by cash or pay by points.

After a successful payment, go to "My Courses" to get details of classes.

Choose "Request Class".

Select "Grade" and "Subject" that you would like to request tutoring classes on.


Select the dates and number of the sessions. OR mark your own desirable class time in the "Remark" field to request if you want. Click "Book Now".


Our customer service will confirm your request in the system, Please check the status of the classes under your account's "My Courses" menu.