Anatomy & Scientific Illustration
Introduction
MommyDaddyMe is proud to partner with the Centre for Talent Development (CTD) of Northwestern University, a top ten leading university in the US, to provide 4-week Online Family Programs for learners from kindergarten to the primary school level. CTD is a top institution that is dedicated to supporting over 600,000 families of talented children with more than 30-year experience.
The Online Family Program offers high-interest learning opportunities for academically talented students. To facilitate and optimize the learning outcome of the program, MommyDaddyMe supports the program enrollment and live classes in addition to the CTD curriculum.
Course Introduction
Scientific illustration uses the skills and vision of artists in the service of scientific discovery. A good surgeon visualizes anatomical structure before using their scalpel on a patient. Physicians and other scientists learn from practical experience and first-hand observations which are informed by the study of accurate scientific illustration. Even with modern photography and preservation techniques, illustrators may be able to render more accurate representations of anatomy than a camera or a physical specimen. This course will introduce students to the practice of illustrating anatomy by exploring its use in the past and present. Students will apply new drawing skills as they expand their scientific knowledge of anatomy.
Suitable Age/Grade
Students from Primary 4 - 5, who want to explore their potential on Science
What the Course Provides
4 one-hour tutoring sessions taught by professional and experienced bilingual teachers from SprEd Global
Online learning materials that students can learn any time of day, any day of the week
Individualized guidance from CTD instructors through posted feedback on the work that students share during the course
A completion certificate which is issued by the Centre for Talent Development, the Northwestern University
Tutor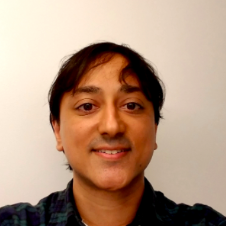 Hemal is a neuroscientist with PhD from University of Pennsylvania, and a teacher/tutor based in the U.S. with extensive experience in teaching high achieving students. Hel has tutored students in all science subjects, helped students make significant gains on SAT, ACT, Subject Tests. Many of his students get admitted to top schools or attend most competitive universities throughout the US. Hemal enjoys seeing students at all levels master new material and achieve their academic and admissions goals. While not teaching, Hemal runs neuroscience experiments using c. elegans models of learning and memory.
How to Enroll
Press "Book Now"
Finish the payment
Fill in information for CTD course registration
Go back to "My courses" to check the status of the course
Enter the class through SprEd Global website or mobile app according to the schedule
Timeslot
The program starts from September 25th, 2020, with three timeslots available:
1 Every Friday evening 8-9 pm
2 Every Saturday morning 9-10am
3 Every Saturday evening 8-9pm
The quote of each class is 20 learners. Hurry to enroll now, or email livelearning@mommydaddyme.com for a spot on our waitlist.