LEGO® Architecture: Landmark Designs
Introduction
MommyDaddyMe is proud to partner with the Centre for Talent Development (CTD) of Northwestern University, a top ten leading university in the US, to provide 4-week Online Family Programs for learners from kindergarten to the primary school level. CTD is a top institution that is dedicated to supporting over 600,000 families of talented children with more than 30-year experience.
The Online Family Program offers high-interest learning opportunities for academically talented students. To facilitate and optimize the learning outcome of the program, MommyDaddyMe supports the program enrollment and live classes in addition to the CTD curriculum.
Course Introduction
What makes a structure a landmark rather than just a building? Its function or location? Or does it have to do with its meaning to those who use and see it? An architect's design considers all of these factors. Young designers and teachers will learn about architectural elements and engage in the design process as they take on building challenges using LEGO® bricks and other household materials. Participants apply concepts of engineering, art and urban planning to create their own landmark designs.
Suitable Age/Grade
Students from Primary 2 - 3, who want to explore their potential on Science
What the Course Provides
4 one-hour tutoring sessions taught by professional and experienced bilingual teachers from SprEd Global
Online learning materials that students can learn any time of day, any day of the week
Individualized guidance from CTD instructors through posted feedback on the work that students share during the course
A completion certificate which is issued by the Centre for Talent Development, the Northwestern University
Tutor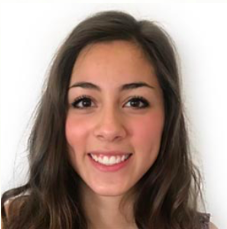 Based in the US, Ciara has taught English reading and STEM skills online to large groups of learners in Greater China, originally educated and trained as a Software Developer, Ciara also spends her time helping out at Hour of Code. She believes that students of all ages can find the joy in programming.
How to Enroll
Press "Book Now"
Finish the payment
Fill in information for CTD course registration
Go back to "My courses" to check the status of the course
Enter the class through SprEd Global website or mobile app according to the schedule
Timeslot
The program starts from September 25th, 2020, with three timeslots available:
1 Every Friday evening 8-9 pm
2 Every Saturday morning 9-10am
3 Every Saturday evening 8-9pm
The quote of each class is 20 learners. Hurry to enroll now, or email livelearning@mommydaddyme.com for a spot on our waitlist.