Introduction
Sarah Baker
Holistic Health Coach & Certified Nutritionist teach you in live classes
Special Guest:
Sarah Baker is a Chicago based celebrity nutritionist, meditation teacher, TV correspondent and holistic health expert.
In this special edition, we invite Sarah to teach young users the fundamentals of good nutrition and eating habit, select food that is nutritious and tasty. Sarah will even show the young learners how to cook some of the popular recipes from her recently published cook book Vegetarian Cook Book for Teens. It is A must attend program!
Sarah has been regularly on major TVs and media in the U.S. for her cooking and holistic lifestyle recommendations.

Featured Episodes & Cooking Practices:
1- Healthy eating introduction & defining what healthy eating means.
Identifying your eating habits & foods you love.
How eating well will make you grow strong, give you more energy for sports, improve memory to focus and excel at school.
2- Foods that helps growth in young adult: Macronutrients
An overview of carbohydrates: fiber, starch, sugar, essential protein sources, healthy fat sources.
Know whether is the right amount, or too much of these food groups to eat
3- Foods that gives energy and improves focus / memory in school and beyond: Micronutrients:
The importance of minerals like zinc, magnesium, iron etc.
Foods rich in b vitamins and antioxidant rich vitamins A, C, E, K
Foods that are energizing and happy inducing vitamins: b12 & D
4- Whole foods vs. processed foods
What happens when you eat too many processed snacks or junk foods.
Add more whole foods into diet while still satisfying what you are craving.
5- Wellness beyond food and how to create eating habits that work for you.
Create your own healthy recipes and eating plans.
6- BONUS Episode (pleasant surprise on cooking & award)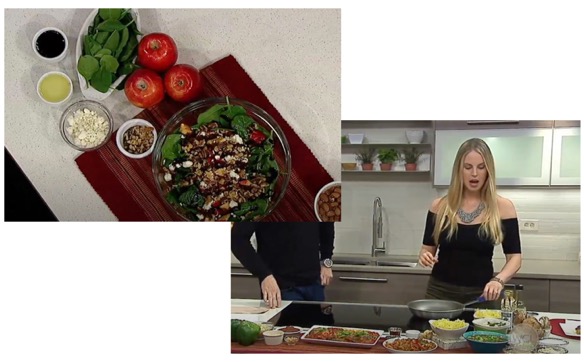 Program & Time:
This is a 5-session program in small live classes, with each class offered:
@ 9:30pm EST (on 8/11, 8/12, 8/17, 8/18, 8/19 for users in U.S.)
@ 9:30am HK Time (on 8/12, 8/13, 8/18, 8/19, 8/20 for users in Asia)


Please email us at camp@spredacademy.com if you need assistance.
If you miss a live class, replay is available for enrolled users.