Prepare college students and youth for a successful career launch
Confidence | Competence | Career | Charisma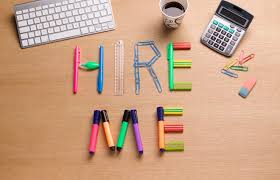 Objectives:
Year 2020 has witnessed a lot of challenges including a slowing job market. More than ever, young candidates need proper guidance and skill training to improve career prospects.
This is a **SPECIAL MODULE** to address such increasing demands. Our experts include world's leading coaches /instructors, accomplished corporate executives, business leaders and experienced entrepreneurs.
Topics Include:
1- Business communication & presentation polish up
2- Make essay writing and resume standout
3- Networking and tools (expanding reach in traditional and new digital area)
4- Interview skills (phone, zoom, mock up)
4- Business etiquette and career essential


*** A complimentary MBTI personality assessment will be offered to you during the course
*** Successful leaners / candidates will get our trainers' referral and written recommendation that can boost career potential.
Program:
This is a 5-session program:
@ 8:00pm Eastern Standard Time (for users in U.S.)
@ 8:00pm Hong Kong Time (for users in Asia)


New groups form every week, start dates flexible, we will accommodate your request