Martial Arts immersion by a black belt expert instructor
Martial Arts Wisdom for youth and college level students is composed of 10 hour-long sessions that empower participants to tackle university life like a fearless warrior, to strengthen wellness and equip with self-defense skills.
Expert Instructor / Master:
The program is taught by Dr. Bryan Stoops, one of the top martial arts instructors in the United States with long experiences. Dr. Stoops was trained by Guro Dan Inosanto, the partner of late Bruce Lee, the legendary martial arts icon. Dr. Stoops also operates his studio from New York City.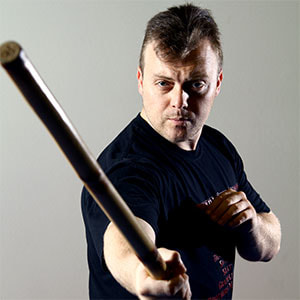 Program & Certificate:
10 sessions in ten weeks. Learners who pass exam will be awarded with a Certificate of Completion and all learners will be given a Certificate of Participation.
Module- Self-Defense:
Nobody likes to feel endangered on campus. The self-defense lens will arm the participant with tools to survive in the unlikely event the participant encounters real world violence.
Module- Mental Shifts In Perception:
Attaining the warrior mindset is all about making the right mental shifts in perception. Throughout the course, the participants will be guided through exercises to help make the necessary shifts.
Module - Martial Scholarship:
Learning martial arts requires the participants to develop kinesthetic awareness, perceptual expansion, cultural/historical/anthropological appreciation, and a wide range of other skills. The Martial Scholarship encourages learners to use those gains to manage stress, get better grades, and develop a balance of academic success and having some fun at university.
Online Group Sessions Time:
This is a 10-week program of 10 sessions.


Email us: camp@spredacademy.com for scheduling and appointments. We will accommodate your request.